I BEAUTY offers products and tools to reveal a healthier, flawless complexion every day.
Daily healthy skin foundation with CPN™ system:
Correction - hide imperfections with perfect color match
Prevention - daily protection, healing and anti-aging
Nutrition - oxygenation and botanical ingredients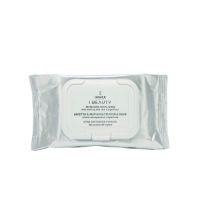 These dual-action cleansing wipes refresh the skin as they gently sweep away the day's impurities, grime and makeup. Formulated with superfruits, cucumber, aloe vera and coffee extract, they instantly soothe and invigorate the skin.